Columbus Ohio Tree Stump Removal
We have the ability to remove grind tree stumps of any size. As a professional tree stump removal service provider, we have the latest in stump grinding technology. Our experience in tree stump removal allows us to remove your stumps in the most efficient and cleanest way. We have a guarantee on all of our stump grinding services that will ensure that your landscape will look like the tree was never even there!
Call Bill today for Tree Stump removal service!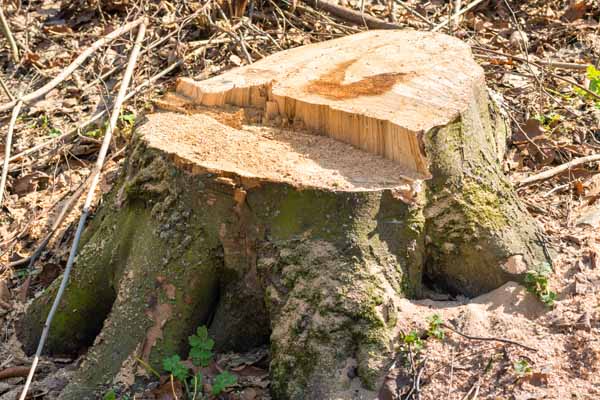 Customer Reviews
Find out what our customers of raving about! Bill Stephenson's stump removal services in Columbus, Ohio are second to none!
Columbus, Ohio Stump Removal Services
Average rating: 6 reviews
A reviewer from Angie's List
Oct 28, 2020
Bill Stephenson stump removal services in Columbus, OH
One of my neighbours referred them to me.  I called them and they were here in less than a week and took care of my tree.  I highly recommend them.  Actually the two people that came worked well together, they were neat and they even handpicked up little pieces of the twigs.  They were very conscientious and did a good job.  Price wise I have nothing to compare them with.  I will use them in the future.
DESCRIPTION OF WORK I had Stephenson Tree Service this fall to remove a tree.
CATEGORY Stump Removal
Oct 28, 2020
Bill's company did a great job and extremely reasonable.
Had 18 bushes I removed and needed the stumps ground down. Bill's company did a great job and extremely reasonable. Later had him come back and cut down a huge Maple that was too close to my house and lifting the driveway and garage floor. Got three estimates and Bill's was the middle estimate but well worth it.
Oct 15, 2020
Reasonable price for stump removal services in Columbus, Ohio!
Reasonable price to have a large white pine cut down and stump ground. Be patient when waiting for the quote.
Oct 8, 2020
I used Stephenson Tree Service for stump removal
They gave us a very good deal.  We had two trees and we paid cash.  When they left, they took out the woodcarvings and cleaned up.  They're very thorough.  They were all really nice.
DESCRIPTION OF WORK: I used the tree service of Stephenson Tree Service.
CATEGORY: Stump Removal
Oct 3, 2020
Highly recommended stump removal services in Columbus, OH
Bill Stephenson Tree Service has done tree service for many of my clients and has received great reviews. His staff is professional and courteous and provides excellent and prompt service. I highly recommend Bill Stephenson Tree Service to anyone looking for tree removal, tree trimming or hauling.
Oct 28, 2012
Stump removal services in Columbus, Ohio
Overall the experience was good. We had a few delays in scheduling but those were due to the weather.
DESCRIPTION OF WORK: I had gotten an estimate in May of 2012 from the company but wasn't ready to have all of the work done then. I called this winter and they agreed to honor the estimate. We had three ash trees removed, and they trimmed 5 other trees.
CATEGORY: Stump Removal